At Water Spraygrounds we have been providing the very best in interactive water play environments for over 10 years. Our more than 20-year experience in the play and playscape structure industry assures you the safest, most reliable play environment for your friends, family and business. Our Water Spraygrounds are delighting children of all ages throughout the United States.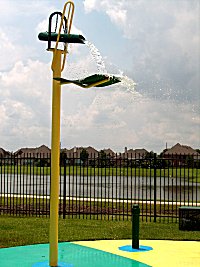 When you team up with Water Spraygrounds you are guaranteed personal guidance and consultation at every step of the design and installation process. Our team of water spray ground representatives will assist you with a design that is not only safe and age appropriate but also offer appealing design layouts.
Contact us now
and let's begin your Water Sprayground adventure!